Wishing all very Happy, Prosperous and Blessed Diwali. Let us Celebrate this auspicious festival by enlightening ourselves as well along with lightening diyas . Laxmi is the goddess of light, beauty, good fortune and wealth. While Laxmi is generally worshiped to achieve success, she does not reside long with anyone who is lazy or desire her only as wealth. So spread the love on this spiritual day beyond the people you would normally celebrate with and give gifts to those who wouldn't expect it.  Some of these people could be the deliveryman, your landlord, the newspaper guy, a neighbor, poor people who are devoid of worldly comforts . Enlightenment comes from within, so spread happiness wherever you go.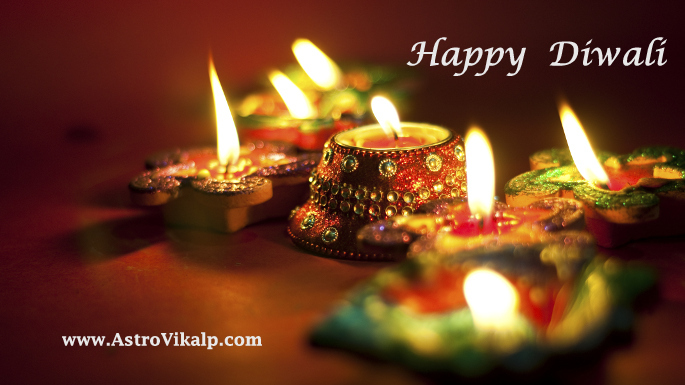 On this very day Sun enters his second course and passes Libra which is represented by the balance or scale. Hence, this design of Libra is believed to have suggested the balancing of account books and their closing. Despite the fact that this day falls on an amavasaya day it is regarded as the most auspicious.
Why Laxmi and Ganesha Worshiped together ?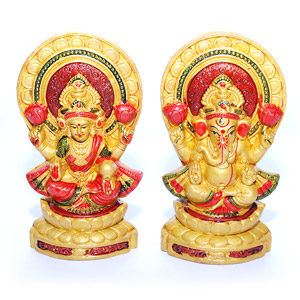 Once upon a time Lord Vishnu and Goddess Laxmi were having conversation in heaven and Goddess Laxmi was praising herself and telling Lord Vishnu that she is the most worship worthy in the world and by her grace, a person can get all the pleasures of this world and becomes happiest person. By hearing the self praising by Goddess Laxmi, Lord Vishnu said to her for reducing her ego, "You are having all the qualities, still you did not feel the joy of motherhood till now and for a lady, the motherhood joy is the most important thing in this universe."
The comment from Lord Vishnu made Goddess Laxmi become disheartened and in this pain she went to her friend Goddess Parvati.After listing the problem of Goddess Laxmi, Parvati asked her, "How can I help you?" Goddess Laxmi said, "You are having two sons and if you could give me your one son you will still have one son and I could get the grace of motherhood. So, in this situation you can help me out."
By listing her Goddess Parvati said to her, "I'm having two sons Kartikeya and Ganesha. Kartikeya is having six mouths (Faces) and because of this he needs to eat all the time. My second son Ganesha is very naughty, if I missed to keep eye on him for a bit, he ruined everything. And you cannot stay at one place for a long, so tell me how can you take care of my sons?
By hearing this Goddess Laxmi said to her, "I'll keep your sons close to my heart and will shower my all love on them either Kartikeya or Ganesha. I can take care both of them. All the servants of heaven will serve them day and night so please give me one of them as my adopted child."
Maa Parvati knew her both the sons very well so she gave Lord Ganesha to Goddess Laxmi as her adopted son. Goddess Laxmi became very happy and said to Goddess Parvati, "From today onwards I'm giving my all accomplishments, luxury and prosperity to my son Ganesha. Also, Riddhi and Siddhi Lord Brahma's daughters are alike my daughters will be married soon for which I give my word to you.
I will fulfill all the desires of Ganesha. In all the three lokas which person shall not worship Lord Ganesha and do back biting, I will be miles away from him. Whenever my worship will be performed, Lord Ganesha'a worship will be a must. Who will not worship Shri Ganesha along with me, he cannot get Shree or myself. By listening this Maa Parvati become too much happy and handed over her son Ganesha to Laxmi Ji. As such at Deepawali Poojan or Laxmi Poojan, Ganesh Poojan is a must.