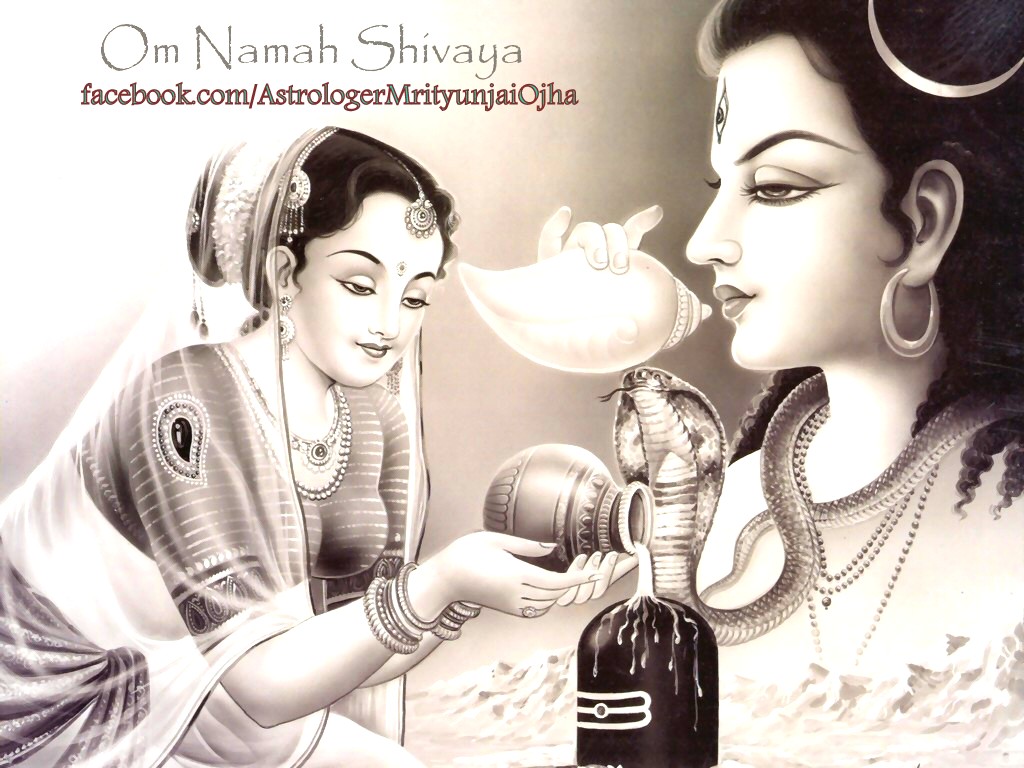 Having fast on all Mondays during Sravan Month is very goo remedy for mental strength, planet Moon, Rahu/Ketu and Shani. Many of us do fasting during this month, here is proper way of Pooja and fast which you can do during fast.  During fast you can take fruits and juice ( that too little, not like lunch and dinner)
1st of all you will have to wake up very early in the morning, after bath, go to any nearest temple of lord Shiva and offer water, Milk and Bilva leaves (Bel-patra) and flowers on Shiva lingam. There can be rush at temple so you cannot perform Pooja there for long time. So come to home.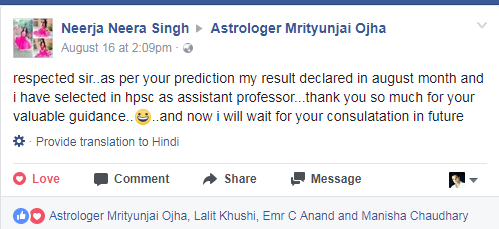 You can perform 2nd part of this pooja at Pooja place in your home. Light a Diya and incense stick (or dhoop) . Then start Shiva vandana Mantra:
ॐ वन्दे देव उमापतिं सुरगुरुं, वन्दे जगत्कारणम् l
वन्दे पन्नगभूषणं मृगधरं, वन्दे पशूनां पतिम् ll
वन्दे सूर्य शशांक वह्नि नयनं, वन्दे मुकुन्दप्रियम् l
वन्दे भक्त जनाश्रयं च वरदं, वन्दे शिवंशंकरम् ll
 Oum Vande Dev Umapatim surgurum, vande Jagatkaranam.                                                          
 Vande pannganhushanam mrigadharam, vande pashunam patim.                                                
Vande Surya shashank vahni nayanam, vande mukundpriyam.                                                        
Vande Bhak janakshayam cha varadam, vande Shivshankaram. !!

Now Chant Mahamrityunjay Mantra 11 times.
ॐ त्र्यम्बकं यजामहे सुगन्धिं पुष्टिवर्धनम् ।
उर्वारुकमिव बन्धनान् मृत्योर्मुक्षीय मा मृतात् ।।
Oum Trayambakam yajamahe sugandhim pishthivardhanam.
Urvarukamiv bandhanan mrityormuksheeya maa mritaat.
Now Chant Dwadasa Jyotirlinga stotra
सौराष्ट्रे सोमनाथं च, श्रीशैले मल्लिकार्जुनम् ।
उज्जयिन्यां महाकालं ॐ कारममलेश्वरम् ॥
परल्यां वैधनाथ च, डाकिन्यां भीमशंकरम् ।
सेतुबन्धे तु रामेशं, नागेशं दारुकावने ॥
वाराणस्यां तु विश्वेशं, त्र्यंबकं गौतमीतटे ।
हिमालये तु केदारं, धुश्मेशं च शिवालये ॥
ऐतानि ज्योतिर्लिंगानि, सायंप्रात: पठेन्नर ।
सप्तजन्मकृतं पापं स्मरणेन विनश्यति ॥
Saurashtre somanatham cha, shreeshaile mallikarjunam.
Ujjaiyinyam mahakalam oum karamamleshwaram.
Paralyam vaidhnath cha, dakinyam bheemshankaram.
Setubandhe tu ramesham, nagesham darukavane.
Varanasyam tu Vishvesham, trayambakam gautamitate.
Himalaye tu kedaram, dhushmesham cha shivalaye.
Aitani jyotirlingani, sayampratah pathennar.
Saptjanmkritam papam smaren vinashayti.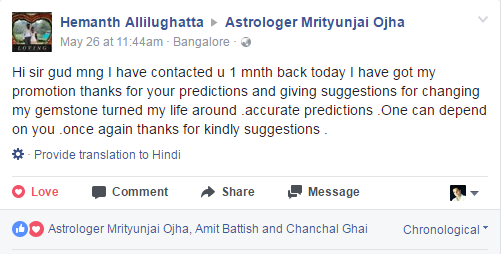 In the evening if you do Shiva chalisa then it will be much better.
You need to do this pooja with dedication and do not worry if you cannot read these mantra properly, there is no harm as Lord Shiva knows that you are doing it with true heart.