Predicting Timing of Marriage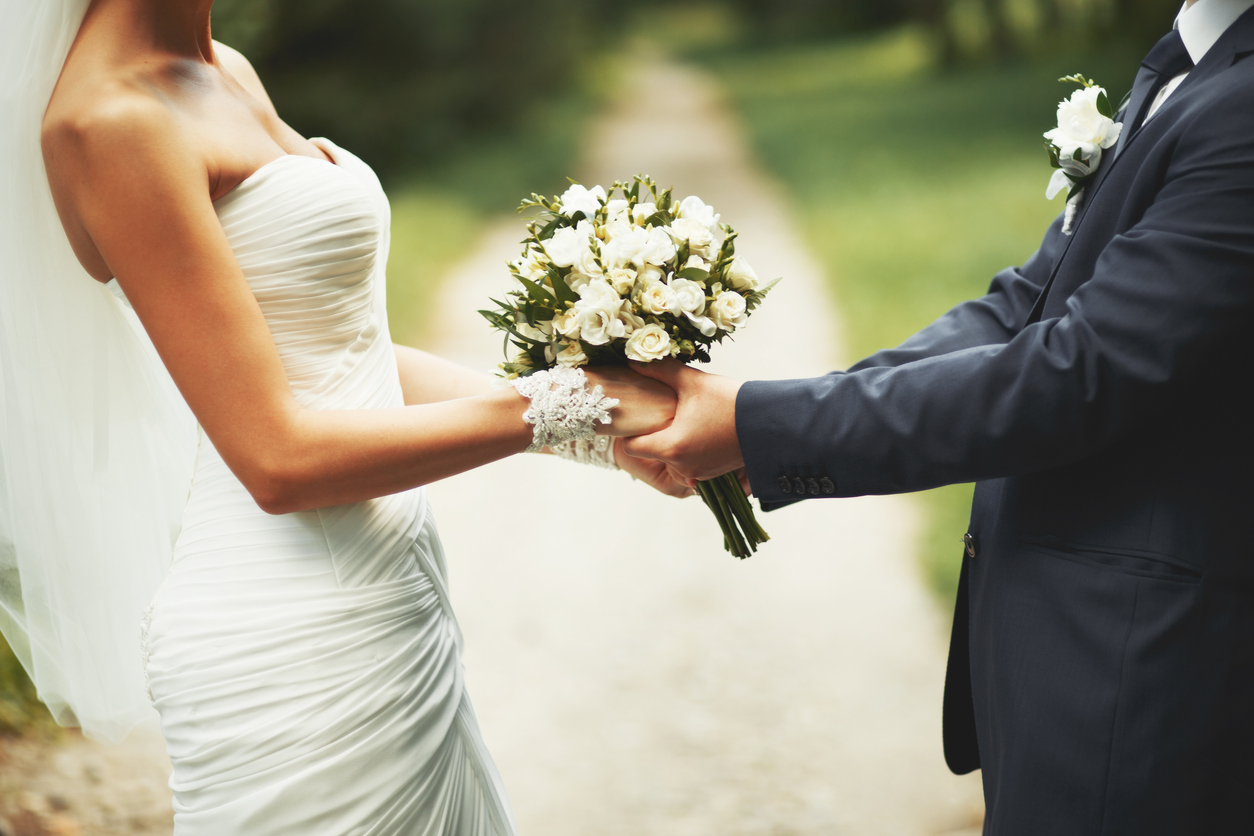 Predicting Marriage timings via KP Prashna chart
The native did not have her birth details like date of birth and timings so answer was given from KP Horary Prashna Chart.
Date of analysis: 11th July 2017
KP Horary no : 061 out of 249
Time  of analysis : 20:01 IST
Place of analysis:  Ahmedabad, Gujarat.
Ayanamsma : KP new with Mean Rahu position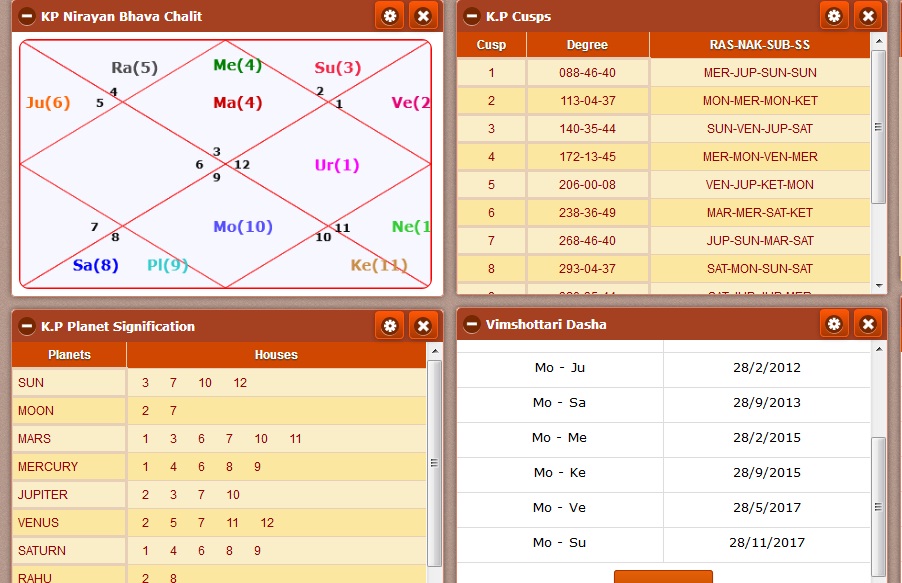 Question: Related marriage timings.
Analysis : It was 2nd marriage for the native and as per me , 7th house is the prime house for any type of legal bonding , so whether it is 1st marriage or 5th , 7th house should be given 1st priority.
As you can see 7th cuspal sub lord is Mars , which placed in star of Jupiter and Jupiter owns 7th house, that clearly indicates that there is promise for marriage as per Prashna Kundli. Though there are few negative significations too but ultimately sub lord of Mars which is Moon, is placed in 7th cusp as per KP chart.  So marriage was promised.
As per Dasha, Moon-Sun period was going on till Mid December 2017, Dasha was positive too but next Dasha of Mars-Mars which started from mid of December 2017 till Mid of May 2018 was more promising as Mars is placed in Sub of Moon which is placed in 7th cusp , so the time was given from mid of December 2017 to May 2018.
Finally the girl met with a boy in December when Moon-Sun-Venus was in Dasha and got married in January 2018.