2019 General Predictions for all Moon Sign and Ascendant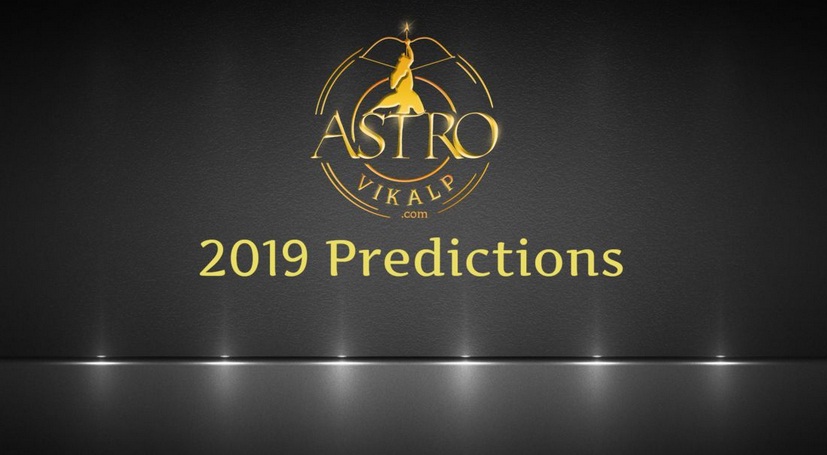 It is overall transit effects during 2019 for all Moon signs and Ascendant, so you can plan accordingly. These events can happen if these events are also promised from your Dasha and individual Horoscope. In this analysis, I am covering 3 main topics like career, health and relationship.
Aries:  Comparatively tough time as initiatives, plans, and strategy will not fetch much results but in spite of all these, your hard work will be appreciated. Do not follow or copy someone else's strategy as that may backfire you. People may not keep their promise, so be very careful and be strict regarding money transaction. Speculation or stock investment is a strict no-no during the first few months of the year. Disagreement with mentor, boss, Guru may happen. Some unnecessary travel is on the cards. Students and those who are engaged in research-based field, astrology, and occult will do well in this period.
Married life may be in some trouble, some unnecessary misunderstanding may develop. Try to resolve the dispute with talks on your own and do not involve any third party. Your spouse may inherit some property, so there will be some increase in joint asset. People who are willing to marry this year, will find it little difficult to materialize such.
Health will be troublesome in this year. Some small injuries may happen during the initial 3-4 months of the year. Try to behave in a calm and composed manner. At least pretending to be a matured one may work some times. Meditation is the best medicine for you in this year.
Taurus: Some great time for you despite 8th Saturn. There may be some promotion in career, more feathers in your profile, and increase in customer base return or revenue. Overall a good time for image boosting. Enjoy the good time before it fades away as the last 3-4 months will not be so good for professional career. Try for some new skill for future growth. You will be able to clear some debts this year. Businesspersons will get good opportunities to expand their business. Students will have some tough time with the authority and teachers, but good for competitive exams.
This is the right time for marriage, expansion of family. Those who are already married will see improvement in relation. Ego and high temperament may cause trouble in your paradise.
Initial months are not good for health. Blood pressure, kidney problem or urinary tract infection may trouble you time to time. Irritation and initiating arguments will be harmful for mental health. Self-controlling is the best medicine for you this year.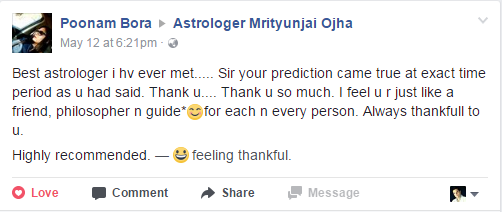 Gemini: A kind of status quo in career, it may seem that the career has come to a standstill and not moving. It will give steady money and not windfall of gains. You may have to rely on too many new people to get your work done. Some increase of enemy or competitor may happen and some less deserving people may become your boss. Good time for long-term investment and in stock or speculation. Not a very good time for those who are into partnership business. After March, students will have some good time.
Family life or married life will be in trouble. Some separation for a few months or staying away from home due to work etc. may happen. Carefully tackle this period or else things can turn ugly and go to court. Those who are waiting to be get married, be careful during negotiation.
Take care of your health seriously, as some old ignored problem may crop up during this period. It will be wise to take some holistic and natural therapy to combat the problem.
Cancer:  A very good year for career. There are chances of getting long overdue promotion and increments. You may be promoted to a position of an advisor, counseling or may be transferring your knowledge to juniors or subordinates to move ahead. Some travels will be there may not be long term but short term. For businessperson little difficult time for getting or giving loan or clearing debts, relation with partners may turn ugly. Students will do exceptionally well in this year.
A very good year for romance, love etc. Good year for those who are planning for children. Around later half of 2019 there may be some tough time in married life which may lead to litigation.
Try to have enough sleep. There may be good weight gain, so be careful if you are already overweight. Be cautious before opting for new food habits.
Leo: Comparatively a slow period for you. So better, learn or do some training during this period. Do not daydream about any promotion or increment. However, regular job life will not be disturbed. Do not invest on quick gains formulae. Good to time to invest in some vehicles, home, home décor etc. Students have to work hard to get desired result. Businesspersons may not get co-operation from Govt. and thus the period may seem challenging. Expenses will be high and not good for taking loan.
Marriage life will be average. If already facing trouble then keep aside your ego and sort out the problem. Those who are dating or in courtship, be careful some break ups may be waiting.
Take care of your health from fever, cold, asthma etc. Some social dignity may be spoiled, don't stress about that if such thing happens.
Virgo: You may have some dissatisfaction with your work. Even the overtime or hard work of past will not fetch good results. Some sudden increment or promotion may happen. Frequent travels are waiting for you during this year. There may be some renovation at home and expenses there too. A strict no for lending money, even to known ones, having good reputation of repaying debts. Be slow and steady in work place if you want to win the race. Not a good year for students as you will fatigued most of the time. Tough time for clearing competitive exams.
Small tiffs may happen in married life which is a normal thing of married life. Control your argumentative nature a little. Otherwise, a good time to get married and some blissful time at home.
Health will remain an area of concern. Insomnia, joint pains, restlessness, venereal disease may trouble you. Take good care of your kids.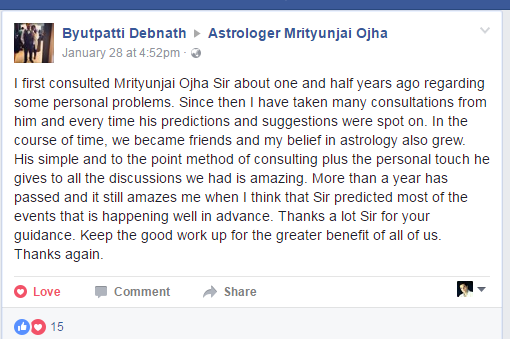 Libra: A very good year ahead for the Librans. Increase in wealth, new source of income will be wide open. Those who are in the fields related to Saturn will do exceptionally well. Your boss, senior, guru will be happy with your performance. You may gain through your spouse or your partner. Good gains from business too. Students will see good time too. There may be least travel and useless too. You may invest in some luxurious items at home. Enjoy the good time but do not become greedy. Do not make any new investment in the last few months of 2019.
A very auspicious time for progeny. Married life will be normal if not exceptional. Some trouble with father or you may have to pay for your father's act, which is actually some unpaid karma of past birth.
Health will have no big issues. Just take care of your water intake as urinary tract infection may disturb you.
Scorpio: Guru is coming in your life to transform you, indeed a very relieving period for you. People, who are already employed, will see better prospects are coming their way. A very hopeful period for those who are unemployed. Be ready for travel, as more travel will see more success this year. Not good for investing in stock market but good for investing in business. Students will have good mentor, who will shape you for your future. Some tussle will be their regarding inheritance or gaining easy money.
It is a great time to start a new relationship, getting married, improve your image. Good time to have kids and to enjoy their progress in life. Take care of mother's health during March to May of 2019.
You will enjoy almost a good health in this year. A visible weight gain is on the cards. Check your blood pressure at some interval. Be careful during June -July of 2019, as there are some chances of accidents.
Sagittarius: This is a tough time for you as per personal achievements are concerned. Concentrate on planning and thinking, keep patience and don't rush to take action. Be very careful on what you say, rather talk less, as things can be misinterpreted and cause trouble to you. Students should concentrate more on what they are learning, rather than what they will gain through it later on. Employed people may opt for some skill enhancement in this period. Businessperson should chalk out the next phase of planning, strategy etc. Right time for long-term investment. Sudden actions should be avoided at all cost.
Married life would be in comfort zone. Romance may go wrong way. Staying away from mom or birthplace is highly possible. Take care of your Mom's health and your emotional health. Pilgrimage in foreign land will be there.
Be ready for incurring expenses regarding medical bill. Frequent visits to hospitals or doctors are foreseen. Especially take care of the lower portion of the body.
Capricorn: It's a right time to assess, audit yourself to plan for future. Good time for promotion, new income from foreign source is possible. A great time for investing in business or start a partnership business. Students may be facing difficulties in studies or fighting with depression. Those who are in job may be successful in foreign land or in foreign company. As good monetary gains will be there so good time for planning about future investment. You will face lot of enemies in your workplace. This year you may probably finish some term or agreement with your employee.
A very auspicious time for those who wants to get married and have kids. Those who are already married, try to be little more reasonable with your spouse's demand. Don't out rightly rejects his/her proposal, rather come to a mutual understanding with little compromise.
Health wise this year may give you trouble of arthritis or rheumatic trouble apart from mental worry. Meditation may prove calming effect on you. go for regular medical checkups if any persisting disease troubling you.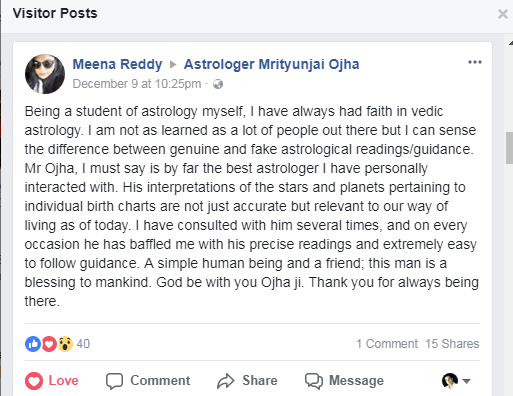 Aquarius: A good time for you as monetary gains, assets, increase in reputation in workplace will be there for you. You will be in a strong situation where you can give befitting reply to your enemies. Save your gains for future long-term investment. Those who are in educational field will see remarkable positive change in your work place. Do listen to your elder sibling or take advice from them during this period. You will become careerist during this time, so try to spend some quality time with your kids.
Married life will see no exceptional ups and downs. As you are more concentrating on gains, money assets, career, therefore; your spouse and family may feel little neglected. May be you are doing everything for their future but the present time is also very important. So keep the balance factor intact.
Health will be alright during this year. Just be little cautious on food intake and digestion.
Pisces: Great time to go for a job change or you may try a new one in foreign company. Excellent time for students who are aspiring for higher education. If your applications in foreign university were rejected earlier, try again this time. A relocation or travelling to faraway place is almost certain for all of you. Good time for businesspersons to grow or further investments. Partnership business will also do good. A lot of hard work will be done this year. Luck will favor you tremendously in every work field.
Married life will see good times. You will have wonderful time with your kids. Those who are interested in marriage, don't delay much as this is the right time to say yes.
Health will be fine this year. Just be careful with water retention in the body. Otherwise, enjoy the good skin.
Note: This is a generic overview of the all 12 signs for 2019. One needs to consider personal birth chart for more accurate prediction.