Major Predictions of 2017, 2018 and 2019
These predictions were posted on Facebook page Astrologer Mrityunjai Ojha , search these predictions Facebook page and follow the page for upcoming predictions.
As per given predictions based on Saturn in Sagittarius , many changes we have seen in law systems like triple Telaq , Dhara 377 , Ram Mandir hearings  etc are in process and many more yet to come . there were changes in tax slabs too for middle class people. Hearing of Ram Mandir can bring some good news between November 2018 to mid of 2019. Actions on corrupted people are full swing. Condition of Jammu & Kashmir is not good yet.  Many more predictions are yet to come.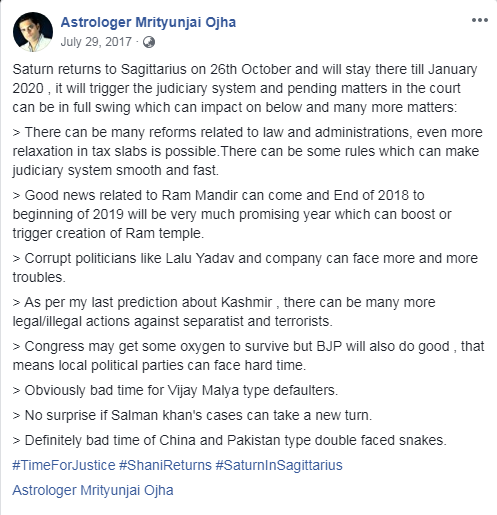 As per given predictions based on Jupiter in Libra, BJP-PDP alliance was broken before September 2018 and many so called Guru ji are being exposed till now and many will come more in picture .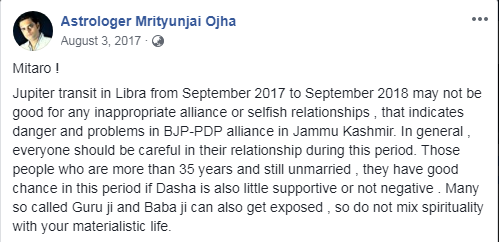 BJP formed government again in Gujarat.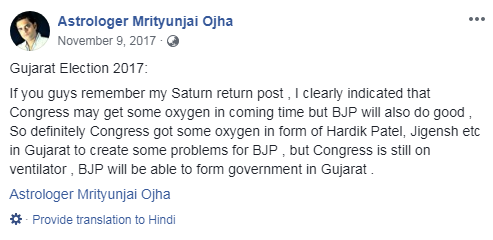 India-China Dokalam issue was resolved just after given dates and it was a diplomatic win for India.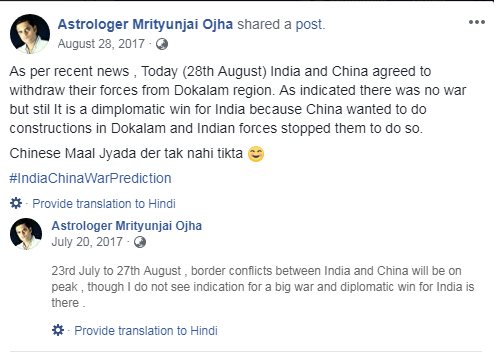 About Kashmir issue, process in on and prediction can be true in coming years. Recent Pulwama attack and Air strike on Pakistan happened in given period.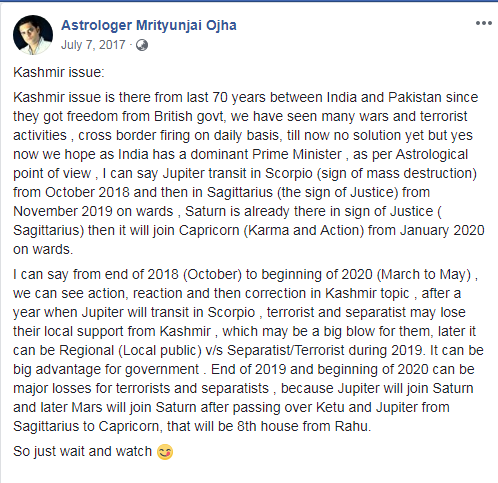 BJP was the king in UP Elections 2017.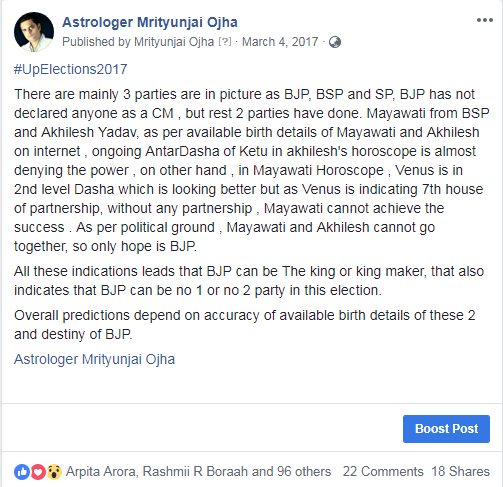 Lalu-Nitish alliance was broken in given time frame, article posted on this website, check
Nitish Kumar (Chief Minister) oath taking horoscope and future of Bihar government 2015
Our Pilot Abhinandan was back to India in given time frame. Check this link