UP elections are due in 2017 and there are lots of gossip going on this election. Many friends and followers keep asking me to do some analysis on this but due to lack of exact birth details , I always try to avoid this, mainly we hardly get correct birth time of any celebrities. In case of Mayawati ji, many people confirmed me that her birth details are accurate, so I am trying to give my inputs on her horoscope.
Date of Birth: Sunday, January 15, 1956
Time of Birth: 19:50:00, Place of Birth: Daulatpur
Longitude: 77 E 26, Latitude: 28 N 39
Time Zone: 5.5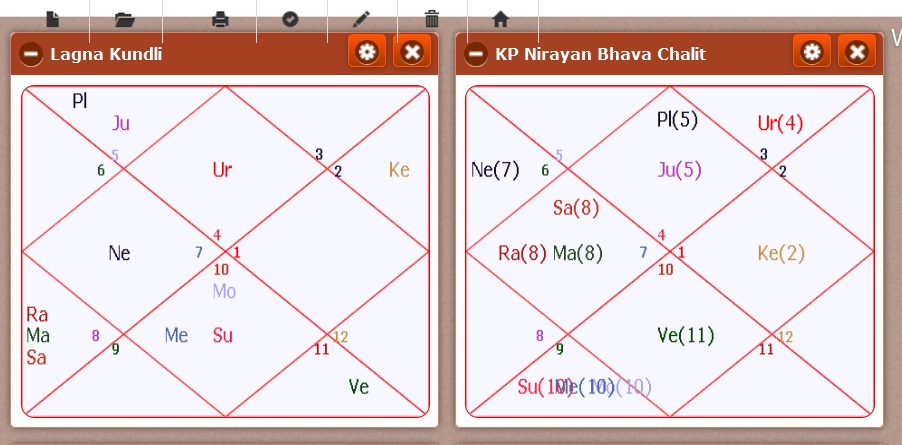 As per birth chart of Mayawati, she is cancer ascendant and Moon is placed in Capricorn, As per her physical appearance (Gol-matol) , rounded face and body , Cancer ascendant is suited for her, though her complexion could be more fair as per this ascendant but Ascendant lord Moon is placed in Saturn Sign and aspected by Saturn  from 5th house so Saturn influenced her complexion. Moreover When
I had a look on Dasha during 2012 when she lost elections in UP, she was under Saturn-Jupiter Dasha and both planets are not good for success , later during Lok Sabha elections 2014, she faced major losses and could not win a single seat , she was under Mercury-Mercury period, Mercury is connecting with losses.
Rather doing post mortem of old cases, like we see in astrology that people do post mortem of any celebrity horoscope after results and discuss about results, that is very easy job to do post mortem and fit your formulas on any horoscope after results. Anyway, being a predictive astrologer, I will focus on future predictions as per given birth chart.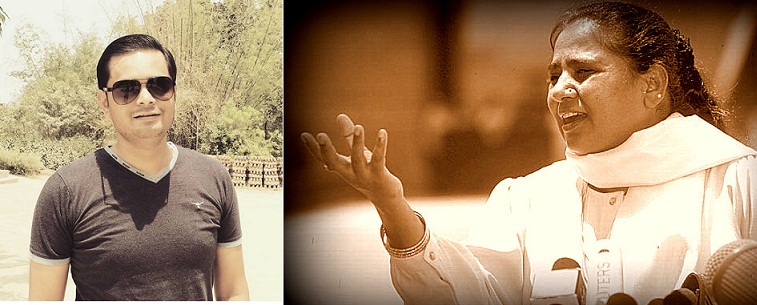 Coming back to her horoscope, After October 2016, her Mercury-Venus Dasha will start and that will be up to August 2019, so UP elections will fall under this Dasha and this Dasha will decide everything during 2017. IF we look at Dasha lord Mercury, Mercury is lord of 3rd and 12th houses and placed in Capricorn in 7th house, Mercury is placed in Virgo sign in D-9 chart, Overall Mercury is not  very good for her horoscope, and placement in 7th house of partner indicates that she can not do much without partners. I personally give more importance to Antardasha/2nd level dasha than Mahadsha because this is the promise of any event. Coming to Venus, Venus is lord of 4th (Public) and 11th (Gain) houses and placed in 8th house (delay, hurdles, sudden gain) in Leo sign. Venus is placed in Scorpio sign in D-9 chart, so Venus antardasha is look good for Mayawati but not that good for clear cut win because Venus is in 8th house , so delay and hurdles will be there but ultimately we can see better results than prevoius election.  So horoscope of mayawati is also showing the results as per expectations of triangular mandate of UP people, means Mayawati  may need a partner to form government. So destiny will support Mayawati and we can say she can be CM again in 2017 but she may need some alliances to support, individually she may not be able to come in power.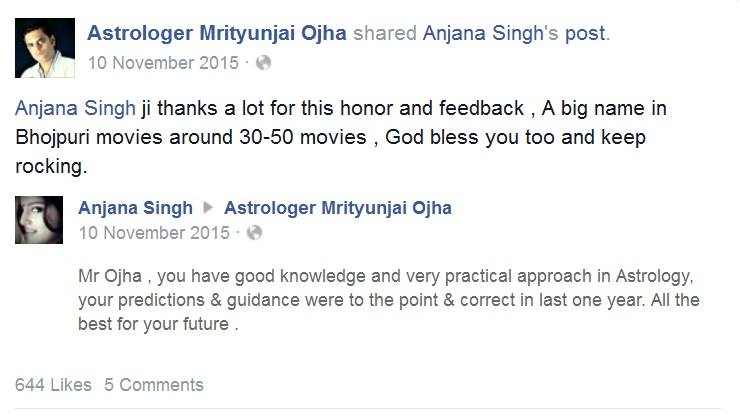 Apart from horoscope look at political background of UP . Mayawati can hardly go with Mulayam singh, and BJP can do anything to get some power in Rajya Sabha, so possibilities of BJP-BSP alliance is there and then we can see new Mehboota Mufti in Uttar Pradesh with the grace of BJP. It depends who will be CM candidate from BJP, because we don't know about horoscope of that person, if BJP will be able to form government individually then Mayawati will be out of picture. If BJP declares their CM candidate , we will have a look on his/her horoscope and then we can check who has better chance.  This indicates one thing very clearly that Akhilesh Yadav will be out of power. 
Conclusion: 
There are mainly 3 parties are in picture as BJP, BSP and SP, BJP has not declared anyone as a CM , but rest 2 parties have done. Mayawati from BSP and Akhilesh Yadav, as per available birth details of Mayawati and Akhilesh on internet , ongoing AntarDasha of Ketu in akhilesh's horoscope is almost denying the power , on other hand , in Mayawati Horoscope , Venus is in 2nd level Dasha which is looking better but as Venus is indicating 7th house of partnership, without any partnership , Mayawati cannot achieve the success . As per political ground , Mayawati and Akhilesh cannot go together, so only hope is BJP.
All these indications leads that BJP can be The king or king maker, that also indicates that BJP can be no 1 or no 2 party in this election.
Overall predictions depend on accuracy of available birth details of these 2 and destiny of BJP.
Note:  This is an astrological practice which is based on accuracy of birth details, not a political view.