Pitru Paksha or Shraddh: Special Days for Ancestors to get their blessings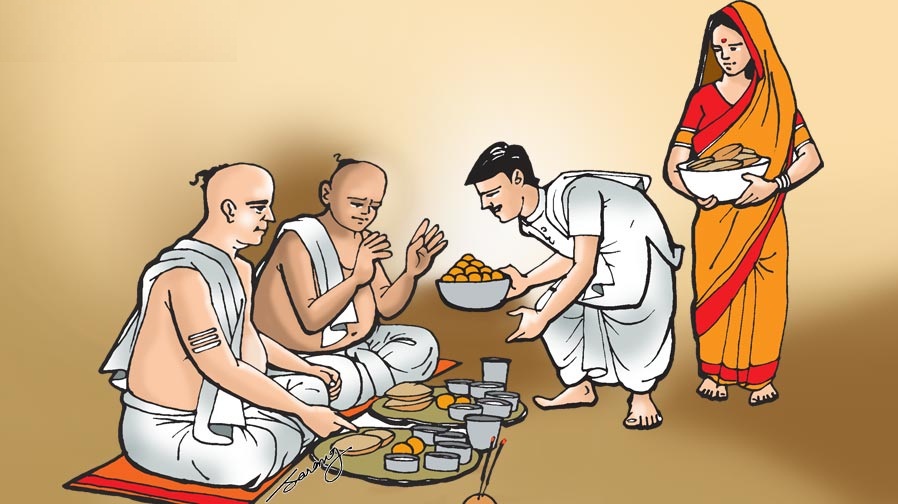 In Hindu tradition, performing Shraddh a way of remembering, thanksgiving and honoring the ancestors for whatever they have given to the present generations. It is a way of telling them that they are still an important part of the family and they still reside in our memories.
The ritual nullifies many dosha in a horoscope and brings blessings of our forefathers. You just have to remember the date, month and year of death (Mostly recent person who died in family), according to that date, you have to find out Hindu tithi of that date. or if you don't know  the date of death then Last day (Amawasya) of Pitru Paksha is good to perform this pooja.  
Doing Shraddh Karma is the best remedy for Pitru Dosha : 
If you know from your horoscope, Impact of malefic planets like Rahu/Ketu/Shani on 5th or 9th house in your horoscope , or impact of these malefic planets over Sun or Jupiter in your horoscope, indicates about Pitru Dosha.

If you do not know about your horoscope and you usually see your dead family members in your dreams that means they are very linked to you, better you do "SHRADDH kARMA" properly in systematic way in during Pitru Paksha.
Many people say that if your father is alive, you have no need to do it because generally your father will do this karma, but if your father is not doing or you are staying away from your father or native place, you should do it as blessing of forefathers are necessary to grow in life.
There is 2 way to do this karma.  1st, you should invite a Karmkandi Brahmin( Who performs pooja) to perform rituals in his guidance on that particular day during Pitru Paksha. 
If Brahmin is not available, you can pray by yourself and you can invite and feed some Brahmins, you can offer clothes and Dakshina to that Brahmin. It depends on your pocket that how many Brahmins you can invite and offer food, cloth and Dakshina. Also do not forget to offer food to animals. 
If you have no option for inviting Brahmin, then you can donate food, cloth and Dakshina in a temple, same time you can visit some animal shelter and offer food and Money on that particular day during Shraddh.